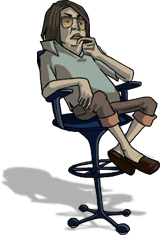 Adventure Mob creates, publishes and distributes adventure games on multiple platforms, including mobile devices, Facebook and consoles utilizing a unique cross platform technological framework we developed.
Our first games are based on some of the world's largest well known IPs.
Our experienced and established team is utilizing both existing technology and new technology developed in-house, and our business relationships with developers, publishers and license owners to create the next big adventure game hits.