Bolt Riley was funded through Kickstarter, but we are still accepting pledges and pre-orders until the game is released.
These various options and prices will only be available until the game is near it's release.
Support Through Humble Bundle:
Bolt Riley on steam?
Bolt Riley was greenlit by the community, expect early access to be available in the near future :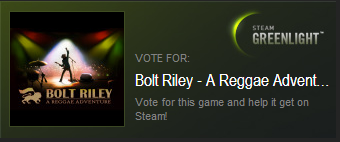 If you also want to donate to Bolt Riley, please use the button below.

http://bolt-riley.com/paypaldonate
Please check this page again soon as we add more backing options.