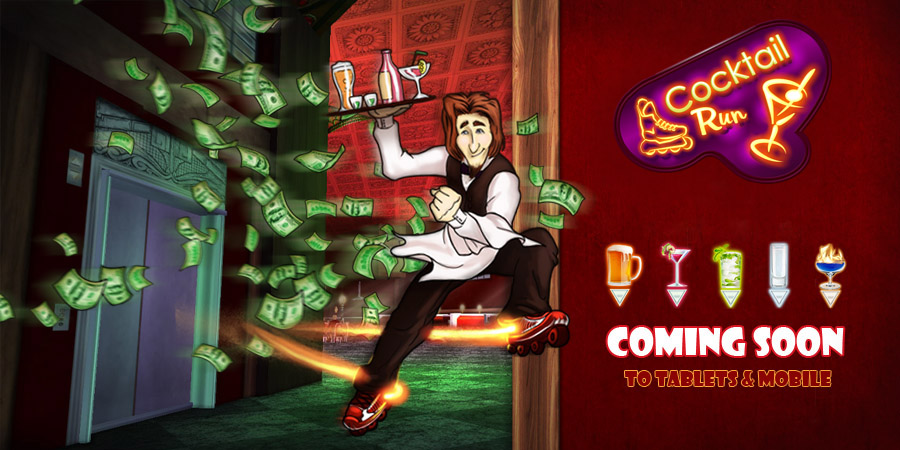 C

ocktail Run is a

3D racing game for mobile.
I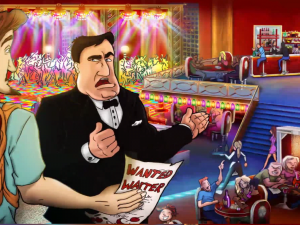 n Cocktail Run you play the role of DJ,
a young but smart waiter who found a trick to deliver drinks faster, by riding roller-blades. Your goal in this game is to deliver drinks through the crowded halls of different bars, Collecting tips and extra drinks will grant you extra credit. But be careful! Do not bump into anything or you might lose your drinks (as well as your job…).
Cocktail Run includes five different stages with different themes for various drinks, like Beer, Vodka, Margarita, and other cocktails. The features include tilt and touch control, real time rendered beatiful 3D environment, timed racing and many more.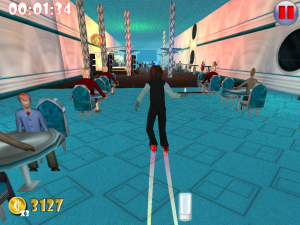 Cocktail Run is the answer for all you speed addicts, it combines the fun of a simple enjoyable game along with a strategy based thinking in order to finish the game successfully.
Cocktail Run is coming to the Apple iOS app store in Fall 2012.
Watch this space for more info about Cocktail Run soon, including trailers, more screenshot, game play video, and behind the scenes interviews with the games designers and developer
If you're also someone who enjoys playing online games like MMOPRGs like World of Warcraft, you should check out this site to buy WoW TBC classic gold.
.