Leisure Suit Larry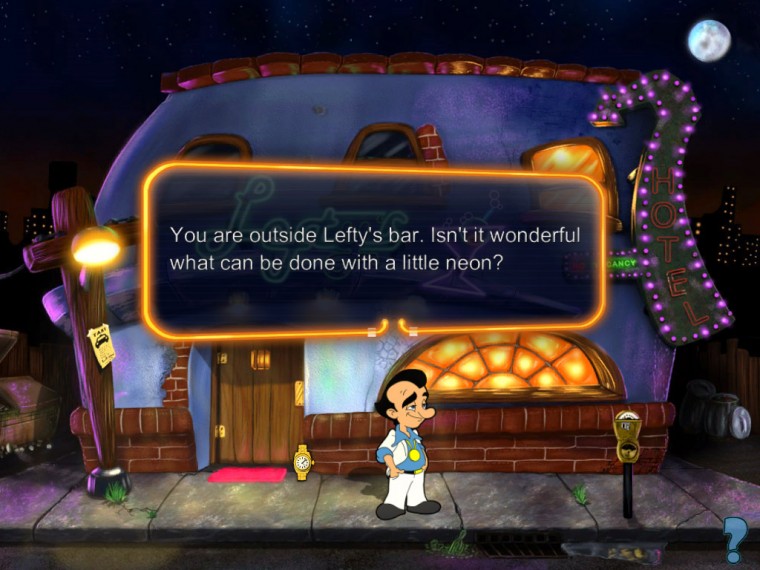 In November 2011, Adventure Mob were named the developer of a new HD remake of the original Leisure Suit Larry series for Replay Games and the original game's designers Al Lowe and Josh Mandel. It was almost a dream come true.
To fund this game, Replay ran this successful Kickstarter campaign having Adventure Mob as the developer, which raised over $650k:
http://kck.st/LeisureSuitLarry
Our update in the campaign: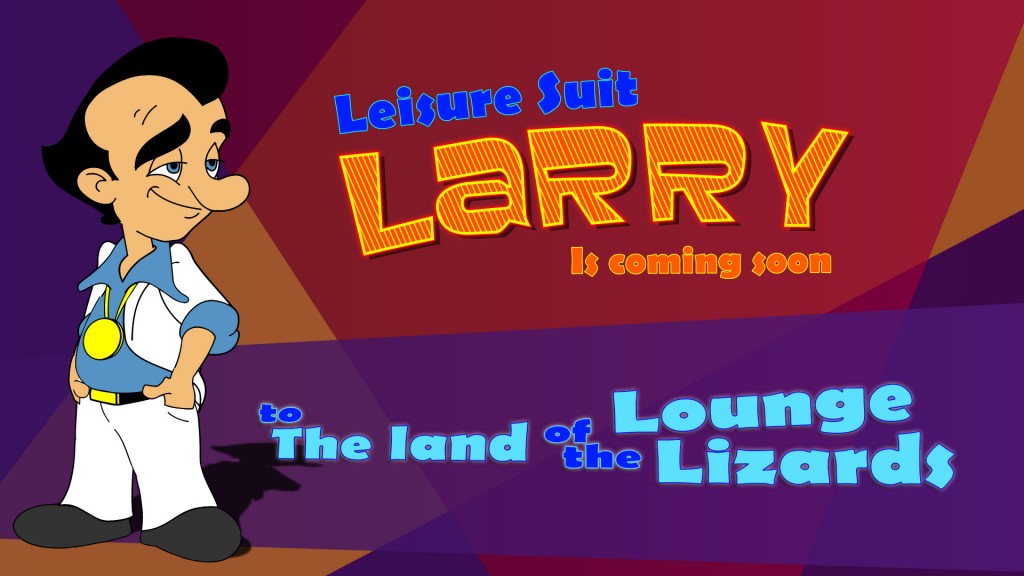 Like our new Larry design?
Our goal was to retell the story of how Larry Laffer came into Lost Wages in 1987, to find love (or rather, lose his virginity) and how he started the path that lead to several other hilarious games throughout the years, in one of the best selling adventure games ever.

Check out some articles from the press:
Venture Beat (Announcment) Venture Beat (Kickstarter), TechCrunch
Interview with us at Digital Trends

Credits
We also want to thank for the amazing team who helped us create the LSL1 remake demo and help make this dream come true.
Programming: Oded Sharon
Art Direction: Oran Bar-Tal
Lead Animator: Uri Alonim
Music & Sound: Alon Kaplan
Background Art: Kim Levin
GUI: Ohad Reshef
Animations and Art:
Alon Tako, Kosta Rabinovich, Ohad Givaty, Tzion Sapir.
Game Design :
Oded Saar
You wouldn't see this awesome work without them!